Dolphin safari
per person
Direction to the south of the Red Sea around Sataya reef for a safari which will please as much as adults and children. You'll spend a magic week with group of spinner dolphins which profit of smooth water of the lagoon to rest and grow their babies far away from the currents and dangers of open sea.
This route is the ideal solution to spend unforgettable holiday and will satisfy all your family.
In short
Snorkeling
Dive initiation
Dolphins
Turquoise blue waters of Sataya lagoon
Open to everybody (if you are diver or not)
Sataya reef is a special place. When you wake up on the slightly moving boat, you glide into to water. You will hear the dolphins before you see them. And then, when the sea is smooth as a mirror, you will feel the Sataya magic. The interaction with the dolphins is intense and meaningful. Hours of swimming and playing with a huge group of dolphins will change your soul.
2
Why not try scuba diving?
Sataya reef is also a wonderful coral gardens colonized by a lot of multicolor tropical fishes. If you want to take your time to enjoy the beauty of this underwater world, you'll have the possibility to do a first dive with an instructor for unforgettable moment. And why not training course to get the first level of scuba diving?
Our boat will be anchored for 6 days in the marvelous Sataya Bay, where we are literally surrounded by its turquoise blue waters, immerged into its regenerating energy. Sataya is one of the rare places on our Planet where we can enjoy the magic of both sunrise and sunset every day! The contact with the dolphins and the fascinating beauty of the Bay help us to just let go of our daily life and worries and bring our body and mind to a place of delicious relaxation. At sunset, after a delicious snack, we usually come together on the shadow deck where the activity will take place. Dinner is usually served around 7 pm and the evening is free for each one of us to rest, read, listen to some music or just enjoy being together…
Tour Location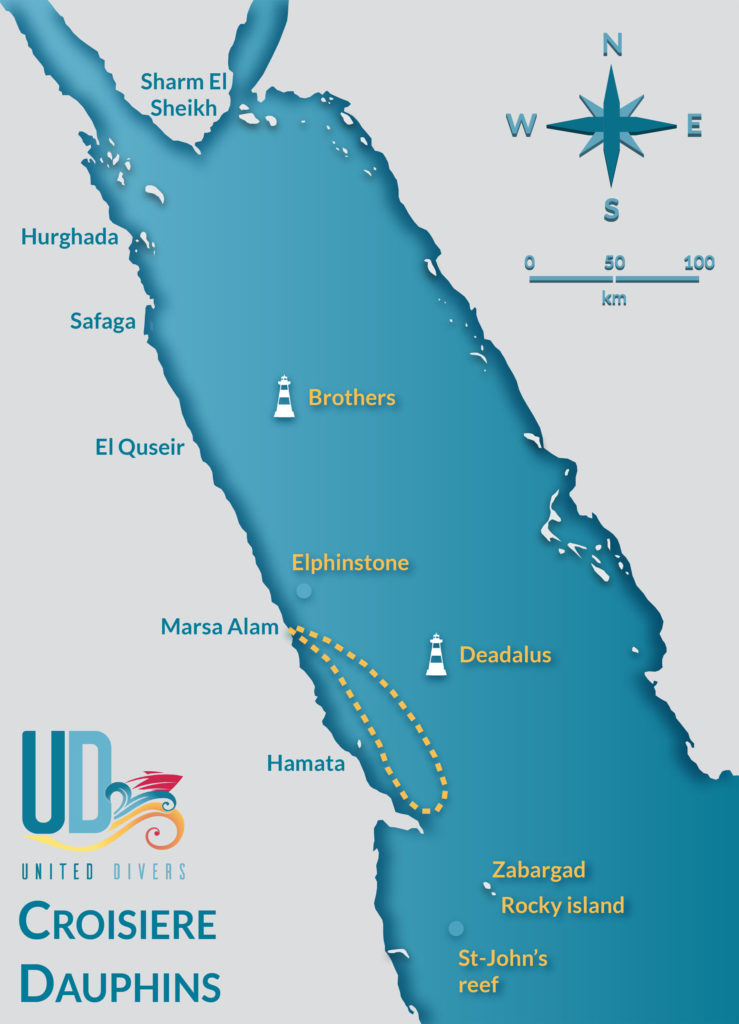 The booking form below allows you to make a cruise request. Cruises are from
Sunday </ strong> to Friday </ strong>.
No payment will be required now. Indeed each cruise will be confirmed only from a minimum of participants. An email will be sent to you later for final confirmation. [booking type=2] * For cruises where only a few places are left, please use our
contact form directly